The Best Dietary Supplement in USA with Glyteine Inside | Continual-G®

FREE SHIPPING
with subscription orders

EASY RETURNS
Within 30 days

100% SECURE
Online Shopping

Why Start With Continual-G®
Kickstart Your Body's Production of Glutathione TODAY!

Improves Skin
Health
Nourish your skin cells with higher glutathione levels

Faster Post-Workout
Recovery
Experience minimum exhaustion before & after workouts

Shorter Sports
Recovery
Shorten your recovery time between athletic events

Enhances
Vitality
Feel energized with a single dose of Continual-G®!

Complements
Healthy Aging
Slow down the performance decline of your cells

Supports
Immunity
Increase cellular glutathione to maintain immunity

Elevates
Healthspan
Live healthier for longer

Boosts Brain
Health
Protect your brain from oxidative stress
Continual-G® is the only proven dietary supplement that contains Glyteine® as the functional dietary ingredient.
How Continual-G® Works?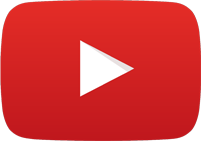 GOING THE EXTRA MILE
Wimbledon Tennis Champion, Pat Cash, shares his experience of making
Continual-G®
a part of his
daily routine.
Professor Wallace shares with Pat Cash the science behind Glyteine - how and why it works.
Explore Our Blog


Certified By
Experience. Collaborate. Grow
CONTINUAL-G®
AFFILIATE REFERRAL PROGRAM
Recommend us to your friends and family and earn!
Make our brand a part of your wellness stories & grow!